Each member of the George S. and Dolores Doré Eccles Foundation Board of Directors worked closely with Mr. and Mrs. Eccles during their lifetimes and brings a unique perspective to the board's grant-making deliberations.
Spencer Fox Eccles

Chairman & CEO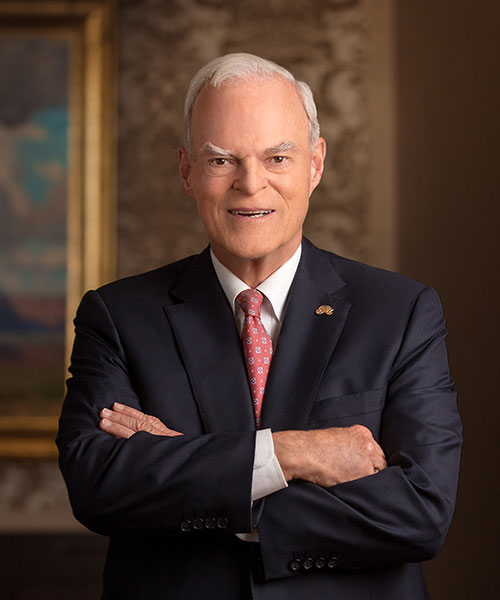 A native of Ogden, Utah, Spence Eccles earned his bachelor's degree in Banking & Finance from the University of Utah in 1956 and later his master's degree from Columbia Business School. By the 1970s, with a successful banking career well under way, he was recruited by his uncles Marriner and George Eccles to carry on the family's leadership of the First Security Corporation banking empire they had founded.
For nearly two decades as its Chairman & CEO, Spence went on to lead the nation's largest, operating multi-state bank holding company until its historic merger with Wells Fargo in 2000. Today, his leadership of the Foundation – and his role as a board member of four other Eccles family foundations – remain vital to the continued tradition of "Eccles generosity" in Utah. His advocacy for his fellow Utahns is matched only by his hands-on involvement with organizations that benefit from his enthusiastic interest and generosity.
Lisa Eccles

President & COO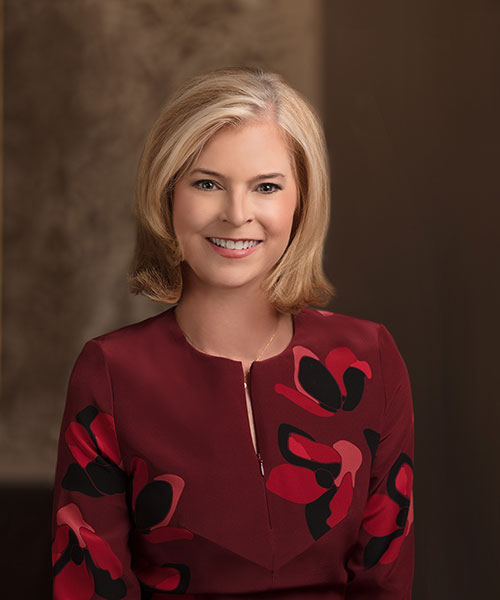 Lisa Eccles directs the Foundation's operations and statewide grant-making programs that process more than 300 funding requests annually and award grants totaling $20-$30 million each year. While ensuring the Foundation's careful consideration of every application received, along with the stewardship of grants awarded, she also oversees and personally represents the Foundation's charitable activities throughout Utah and nationally.
A graduate of the University of Utah, Lisa brings valued perspectives to her leadership not only from her advisory roles in academia, business and the non-profit sectors, but also from her decades-long association with the Foundation. Lisa carefully balances the need to foster innovations in state-of-the-art philanthropy, while remaining mindful of the traditions that give the Foundation its remarkable, lasting presence in Utah's charitable community.
Robert M. Graham

Secretary, Treasurer & General Counsel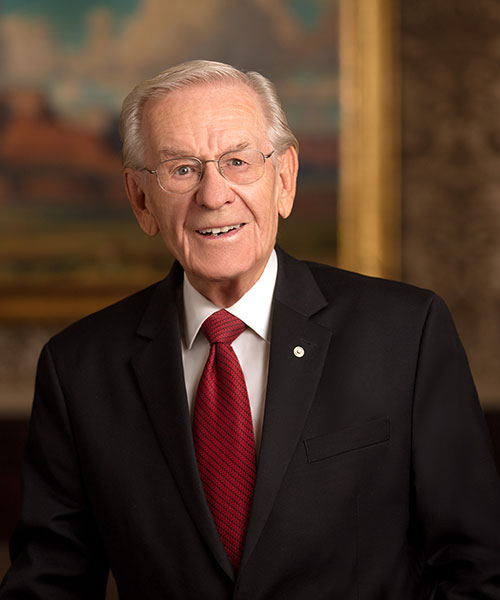 Growing up in Fairview, Utah – in central Utah's Sanpete County – Bob Graham developed an extraordinary work ethic, strong character and deep belief in the value of "doing for others." Following graduation from North Sanpete High School in Mt. Pleasant, he earned undergraduate degrees from Snow College and BYU, and then his law degree from the University of Utah.
During a successful, 28-year career as a tax partner with Haskins & Sells (now Deloitte and Touche), he became a trusted advisor to a wide array of civic and business leaders alike, including George S. Eccles. In the late 1980s – with the encouragement of Mr. Eccles – Bob joined the law firm of Ray, Quinney & Nebeker as well as the George S. and Dolores Doré Eccles Foundation. He was named to the Foundation's Board of Directors in 1998, and continues to play a key role in its financial management and grant-making programs.